How can you tell if it is a left-hand or a right-hand model you need?
When it comes to left and right-hand versions of our showers, it is important to understand which is a left-hand model and which is a right-hand model. Usually, you will find a letter L or R after the model number which will correspond to being Left or Right. However, human error can occur when inputting data on websites, or through verbal miscommunication over the phone. Our aim is to have you as knowledgeable as possible when choosing your shower cabin.
Below you see the Platinum off-set shower in left-hand. From the picture, you can see the curved section is on the right-hand side as you face the shower. As a customer, you may want the shower to go "in the left corner" which makes perfect sense to you. The issue here is both left and right-hand showers can essentially go "in the left corner" just with a different orientation.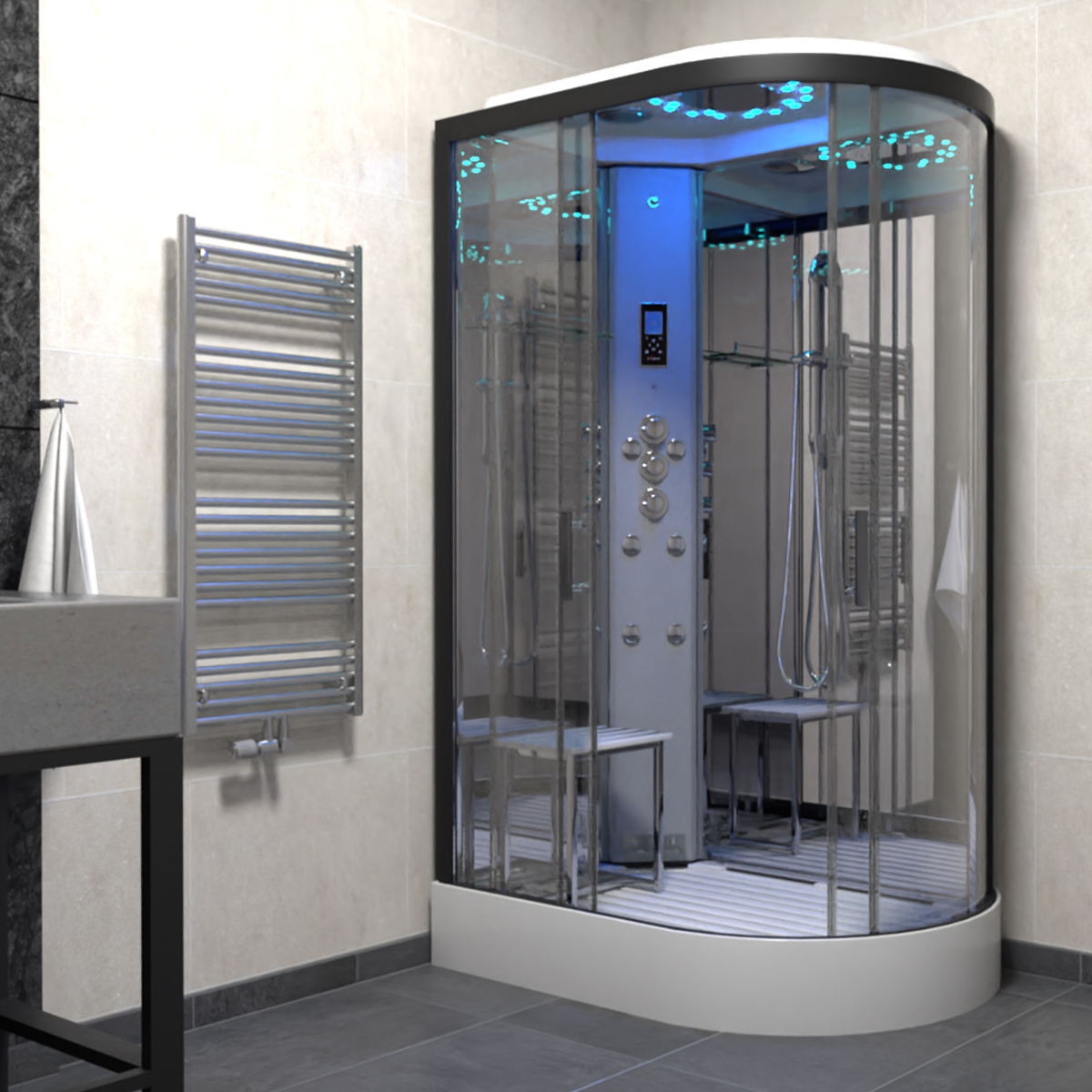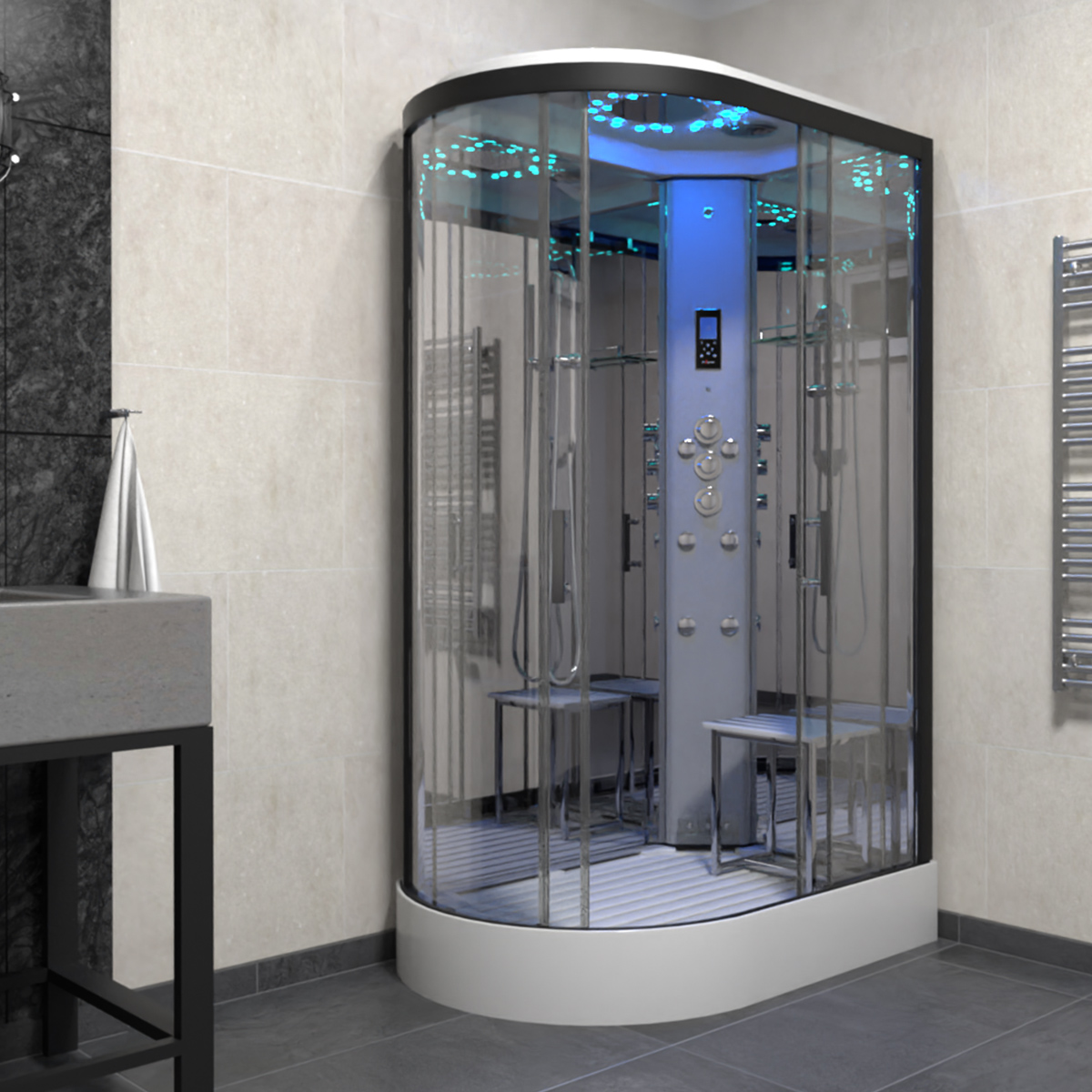 LEFT-HAND RIGHT-HAND
Confusion can be very common with left and right-hand models, so the rule of thumb is simple...look at the picture, work out which orientation you require and the Product code will tell you if it's an "L" or "R".