Selector valve not set correctly
It make be the case that during the assembly process the control knob for the selector has been incorrectly set on the valve. The good news this is is a very simple fix. Please follow the steps below:
Fix Time: 2-3 Minutes
1. Turn on the water and turn the selector knob until water comes out of the overhead shower in the roof.
2. Turn off the water and then unscrew the chrome cylinder (anti-clockwise) and the knob should be easily removed. You will now be left with an exposed spigot.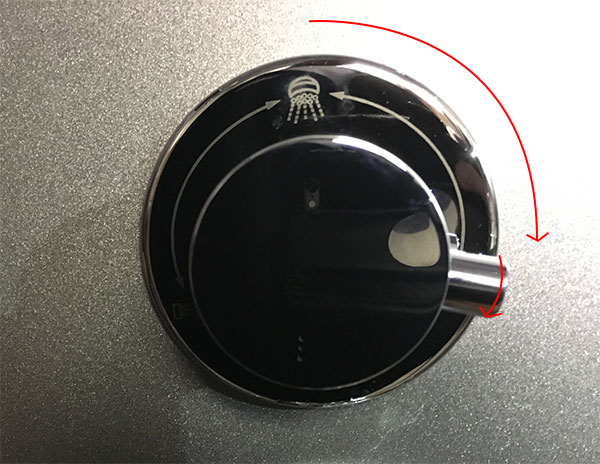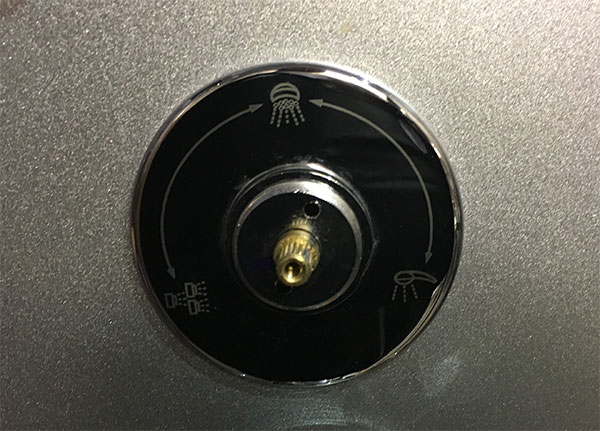 Note: If it doesn't remove easily, you may need an Allen key to unscrew the fixing nut inside the knob (as shown below)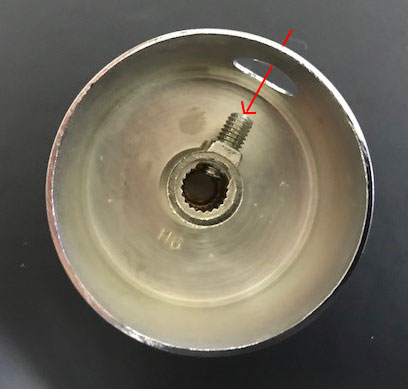 3. Replace the chrome knob at the 12 o'clock position and screw the chrome cylinder back up tightly.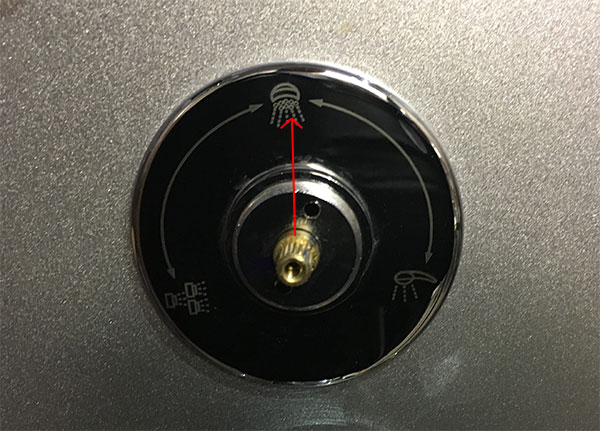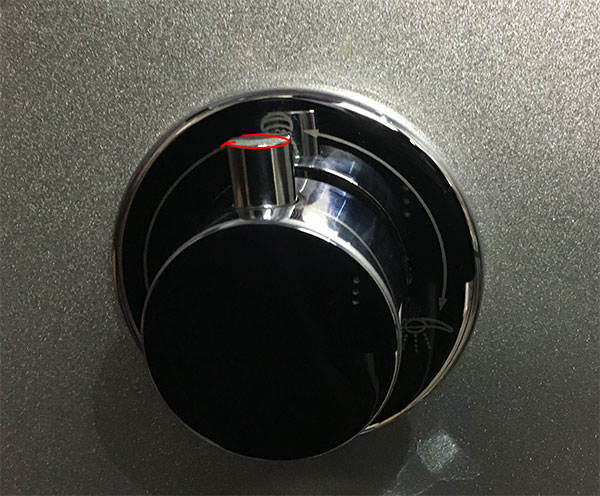 4. All done and the selector valve is now set correctly to the outputs on the valve.